Some of the in-person classes, playshops, and online events that Yvonne Perry facilitates or participates in are recorded. These are offered as webinars here on We Are 1 in Spirit.
Are you wondering if you can speak light language? As a multidimensional soul, you have the ability to remember who you are and speak the mother tongue of your soul. Learn more in Yvonne's pre-recorded class to activate your soul's language of light.
The course is two hours long and is divided into sections so you may spend time in each phase before moving to the next activation. We cover speaking, singing, toning, gesturing, dancing, and writing the artistic expression of light language. Yvonne offers a 15-minute follow-up to support you once you finish the personal light language activation course.
---
In this 1-hour audio class, Yvonne Perry teaches how to generate and direct energy to each chakra and then collect blended energies of the upper and lower chakras and store this life force for later use. Here is how to manage energy within your own field and body and minister to others without depleting your own energy. Practice along with participants in the live class who give their feedback on what they are experiencing while working the exercise in real time.
Every empath who has been struggling to manage external energy will benefit from the teaching on energy management. No more setting up walls and maintaining barriers to keep out unwanted energy. Learn to direct your energy and become the catalyst for raising the vibration of the environment around you.
---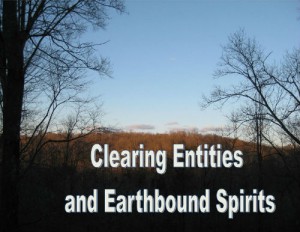 Are you having problem with ghosts in your home?
Earthbound spirits are souls that did not cross over after departing from the body. They are humans without skin! There is a compassionate way to cross them over and send them into the light. Methods some people use to remove ghosts or spirits can make matter worse. The information in this audio will help you understand how to cross a spirit over into the light without angering them or causing retaliation.
Learn how to clear entities and earthbound spirits from your home or property.
---
All of life's experiences are recorded in the Akashic records. Trauma and abuse of any kind is stored in the cellular memory of the emotional, mental, and physical bodies. The codes delivered in this 30-minute video meditation for healing sexual trauma helps to release and transmute the detrimental energy from the body, subtle bodies, and electromagnetic field. They also have the ability to re-script the Akashic records whereby all that remains of the experience are the lessons that the soul needed to learn and grow.
With a guided meditation to walk you through generating and accepting more love for yourself and to begin the process of forgiveness, this light language transmission will help support anyone who has been a victim of sexual trauma. If you are looking for an alternative manner to deal with the energetic aspect of this experience, this is a great way to start.
Yvonne Perry is a practitioner of light codes, verbal, gestured, and written. In this audio you have the benefit of hearing the codes spoken and seeing the codes written especially for healing of sexual trauma and abuse.
---
This conference replay shares information to help newbie walk-ins, starseeds, empaths, and lightworkers discover their personal mission and begin to perform it easily.
The material contains a universal message to help anyone who has had a sudden life transformation after some unusual spiritual experience.
The replay is four hours long. The following speakers gave presentations on these topics:
---